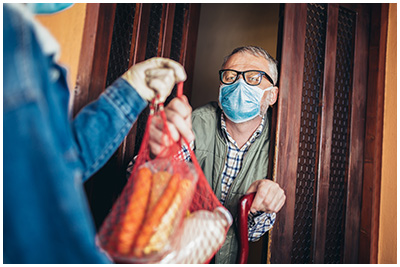 Need Vs Distress
The basic criteria for charitable aid is either to fall under the government definition of either needy or Distressed. Each charity has the ability to expand on these definitions as well, so even if you don't meet the basic government guidelines you may still qualify. Contacting the charity is the best course of action to see if you qualify.
Below are some definition criteria for each catagory. These are by no means the full list, as each person's situation may or may not warrant aid according to guidelines.
Needy:
Economic Level

Income is below government listed poverty level.

Hardship due to circumstance

There could be a lot listed under this catagory. Such as an elderly dependent or special needs dependent. Each case for circumstance can be looked at by the charity for qualification.

Hardship due to illness

Inability to work. Financial strain due to medical bills. Financial strain due to death of family member.

Hardship due to "other"

If you believe that whatever circumstance you are dealing with would qualify, you can check with the charity.
Distressed:
An event has caused immediate need for aid
Disaster, Natural or otherwise
Distress aid is for immediate care.
The IRS Publication 3833 explains, "However, as time goes on and people are able to call upon their individual resources, it may become increasingly appropriate for charities to conduct individual financial needs assessments. For example, if a charity intends to provide three to six months of financial assistance to families to pay for basic housing because of a disaster or emergency hardship, it would be required to make an assessment of financial need before disbursing aid. While those who may not have the resources to meet basic living needs may be entitled to such assistance, those who do not need continued assistance should not use charitable resources."